_________
A building with history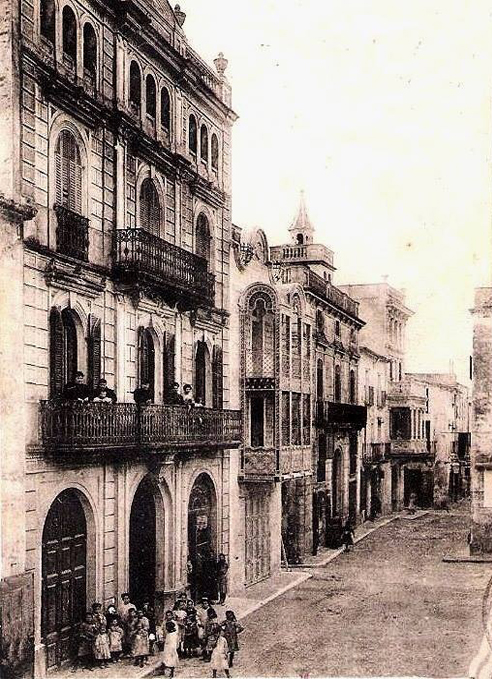 MAJOR 33 MAIN FACADE
L'ARBOÇ 1890
DRAWING OF THE MODIFICATION OF THE FACADE
PONS TREBAL DRAWING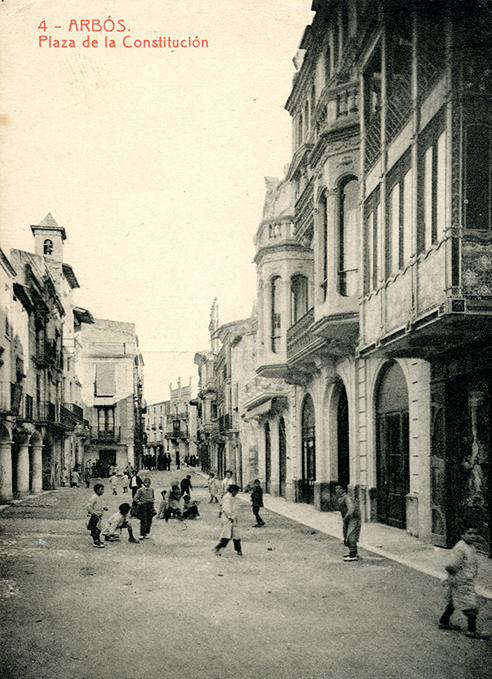 CARRER MAJOR IN THE 1920s
AT NUMBER 33 YOU CAN SEE THE MODERNIST GRANDSTANDS
IN THE HISTORICAL CENTER OF THE VILLAGE OF L'ARBOÇ
_________
Neo-classical/modernist building from the XIX century
A stately building that dates back to 1887, built with neoclassical style and formerly belonging to a wealthy family. In the 1920s, the facade was remodeled and two grandstands were added to the first floor in a modernist style, as well as other floral decorations.
HOW IT WAS BEFORE AND HOW IT IS NOW
_______
Restoration of original neoclassical pieces
At Major 33 we like to take care of the details!
If you are curious and you are attracted to the restorations, we explain in a simple audiovisual sequence the process and details of the restoration of the «Flooring with traditional modernist tiles» and the «Ceiling «. Both pieces are neoclassical originals from the Apartment.
RESTORATION OF THE CEILING AND LAMP
DURATION VIDEO: 1: 22
FLOORING RECOVERY WITH THE ORIGINAL TILES DURATION VIDEO: 1: 12
GENERAL RESTORATIONS AND REFORMS
DURATION VIDEO: 1: 30
Major 33 Apartment
C. Major 33 2º 2ª – L'Arboç
43720 Tarragona
Phone: 607658160
Email: carrermajor33@gmail.com
Web: www.major33.com
Major 33 Apartment
C. Major 33 2º 2ª – L'Arboç
43720 Tarragona
Phone: 607658160
Email: carrermajor33@gmail.com
Web: www.major33.com