A TERRITORY OF CONTRASTS THAT INVITES TO BE TRAVELED
_______
The village of l'Arboç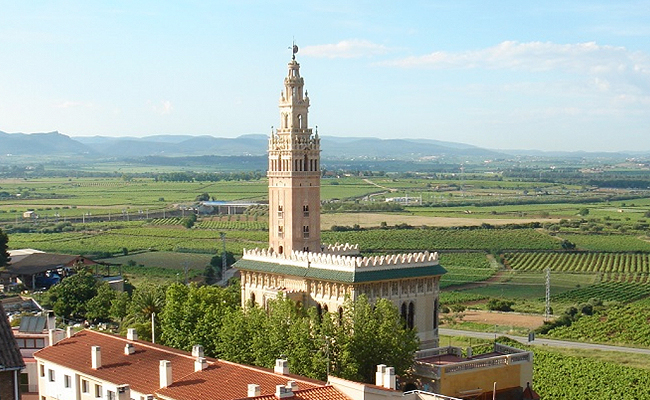 It is an emblematic building of modernist style with Arabic inspiration composed of a tower, a replica of the Giralda of Seville and a quadrangular structure of three floors where you can see the "Patio de los Leones" and the rooms of the house. The architect of this work was the neighbor of L'Arboç Joan Roquer i Marí.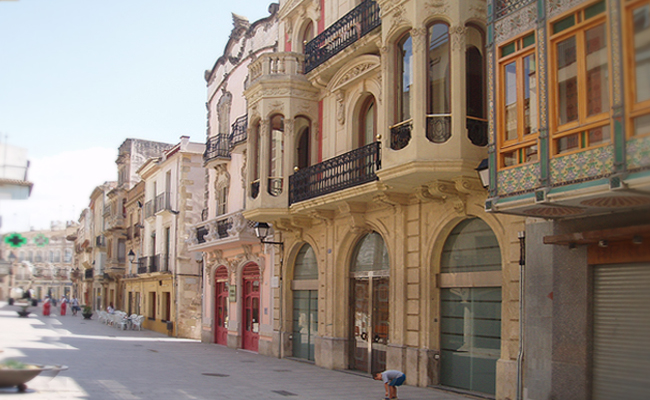 The Main Street is the heart of the town and hosts a number of tourist attractions , historic buildings and shops. Some houses of medieval origin are still preserved next to neo-Gothic, modernist, noucentista and neoclassical constructions of great architectural value.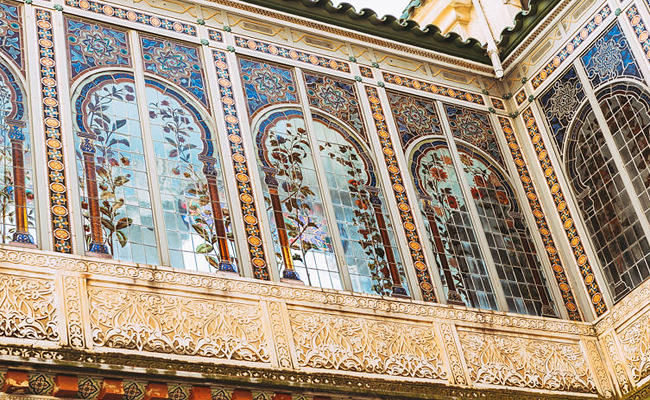 L'Arboç is popularly known as the village of beautiful houses. In the old part of the town, visitors can find a large number of modernist buildings of great aesthetic beauty, which display the splendid period that the town lived in the late nineteenth century.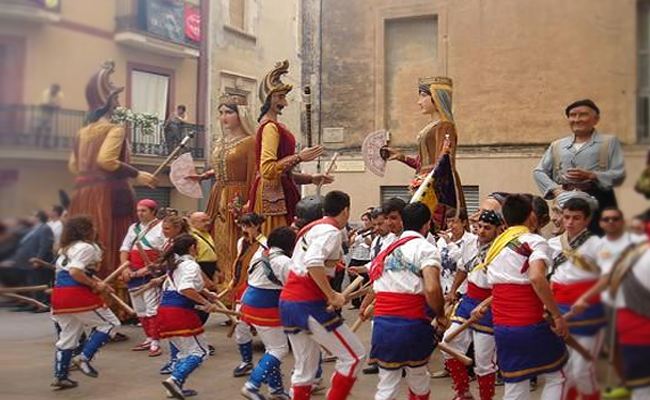 The main festivity of l'Arboç is held on the fourth Sunday in August. It is one of the most typical of Catalonia and contains five «Heritage Elements of National Interest»: the Ball de Bastons, the Gegants, the Castellers Exhibition, the Ball de Diables and the Carretillada.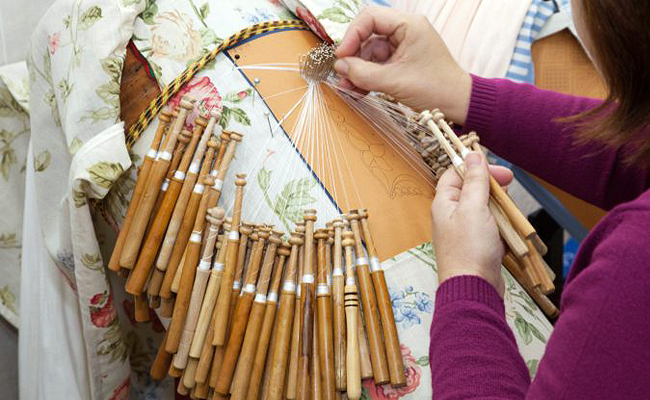 The craft of lace-making, cataloged as Singular Office of Catalonia, has been one industry that has given l'Arboç its renown, because of its finesse, delicacy and originality and of the techniques developed as a result of generations of practice.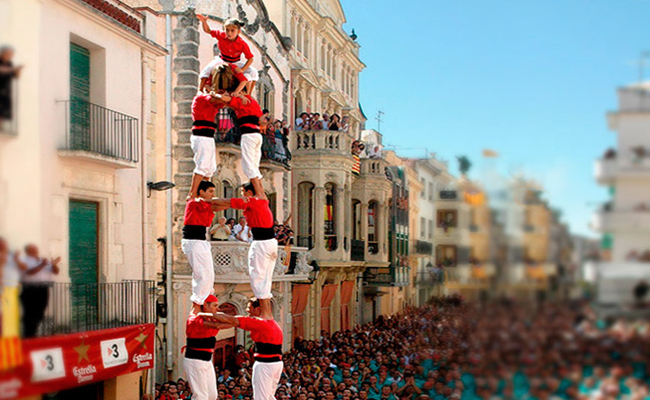 L'Arboç has a large number of folklore groups such as: L'Esbart Sant Julià, L'Elenc artístic, the casteller group Minyons de l'Arboç, els Diables, els Gegants, el Seguici, Ball de bastons
LAND OF WINES, VINEYARDS, SEA AND MOUNTAINS
_______
The Penedés
The Penedès, an environment full of memorable activities and experiences surrounded by vineyards, forests, rivers and beaches.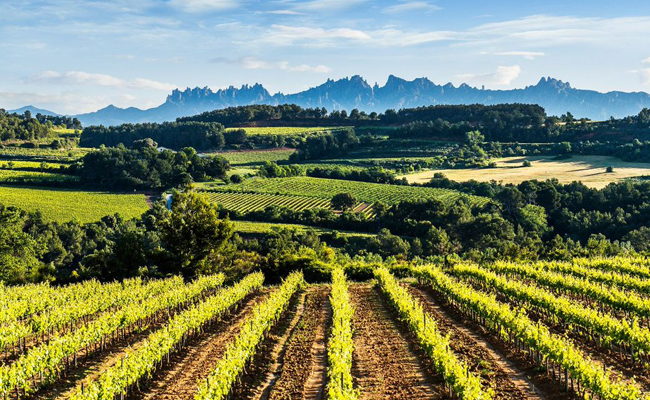 THE LANDSCAPE OF THE VINEYARDS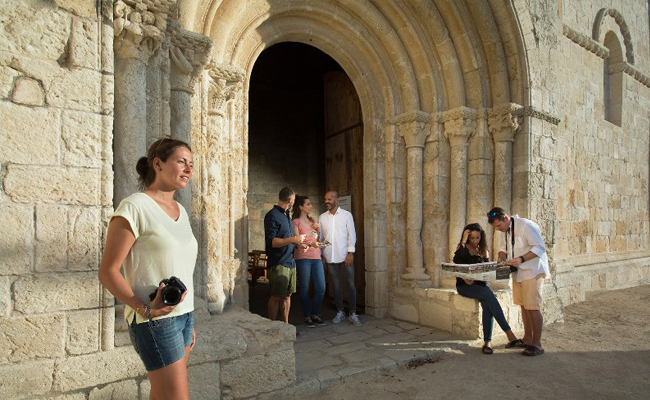 15 MINUTES FROM THE APARTMENT
_______
The Beaches
More than 35 km of fine sandy beaches and shallow calm waters are part of the Penedès landscape. They are ideal beaches to share as a couple or family and are adorned with the Blue Flag badge and other quality recognitions such as Biosphere.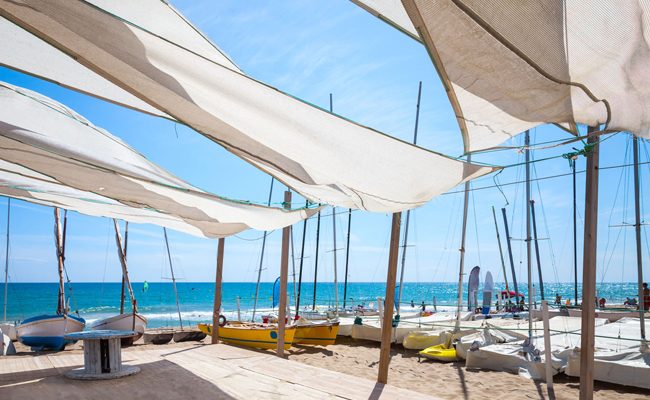 Calafell has five kilometers of golden sand, ideal for family tourism. Many water activities can be practiced there. The Blue Flag has been present on the beaches of Calafell since 1992.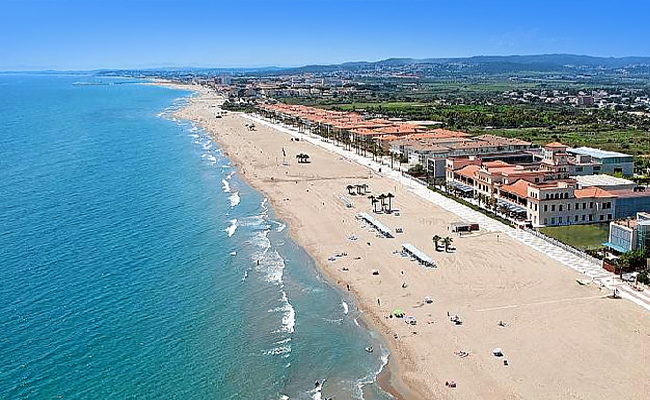 VENDRELL BEACHES
13 KM AWAY
The beaches of the maritime districts of Sant Salvador, Coma-ruga and El Francàs are one of the main attractions of the municipality. Since 1988, the Vendrell coast has been awarded the Blue Flag and is considered one of the best in Catalonia.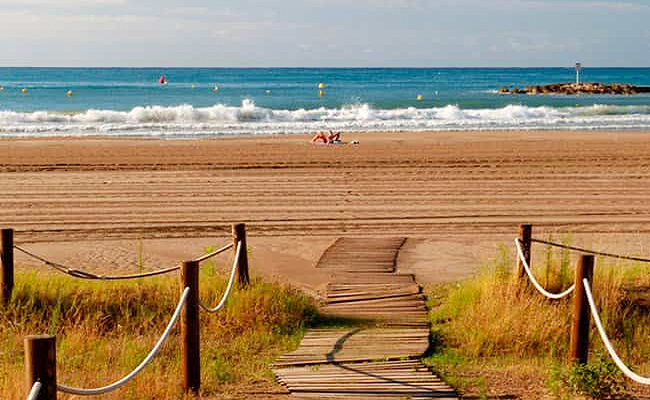 The beaches of Cunit, due to the quality of the sand and the water, as well as the usual tranquility of the sea, are ideal for family and couple tourism. They have been awarded the Blue Flag since 1992.
Major 33 Apartment
C. Major 33 2º 2ª – L'Arboç
43720 Tarragona
Phone: 607658160
Email: carrermajor33@gmail.com
Web: www.major33.com
Major 33 Apartment
C. Major 33 2º 2ª – L'Arboç
43720 Tarragona
Phone: 607658160
Email: carrermajor33@gmail.com
Web: www.major33.com